LOCAL, FRESH, CUT FLOWERS!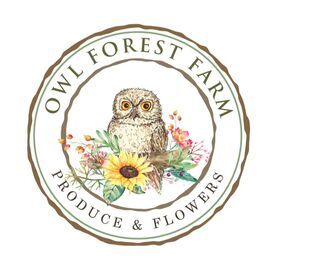 Located on the Iron Range in Northeast Minnesota, we are a Specialty Cut-Flower Farm offering:
YOU-PICK FLOWERS
PHOTO OPPORTUNITIES
PRE-ARRANGED BOUQUETS
BUCKETS OF BLOOMS - a perfect DIY option for special events and weddings
OPEN JUNE - SEPTEMBER
3442 Mobraten Dr., Iron, MN
---
---
YOU - PICK FLOWERS

You-Pick hours are posted below AND on

Facebook

&

Instagram

.

Pre-arranged bouquets may also be available during You-Pick hours.

With any flower purchase, you are free to snap photos amongst the flowers. NOTE: For longer photo sessions, please make an appointment outside of You-Pick hours (see 'Photo Sessions' below).

Come enjoy a walk among the flowers, breath in the fresh air, and enjoy the beauty of nature on the farm! Bring the kids, have meet-ups with family and friends, or go on a date.

During peony bloom time, we also have a self-guided walking tour around the farm to visit all the peony patches.

YOU-PICK PRICING during You-Pick Hours:
Mason jar: $25
Select vases: $40
1-gallon Bucket & Select vases: $50
2-gallon Bucket: $85 ($95 for peonies & specialty cuts)

(Additional fee for appointment-only You-Pick)
YOU-PICK HOURS: Sign up for Notifications on our Facebook page to hear about it first!

July 2021 You-Pick times:
---
BOUQUETS & BUCKETS MADE TO ORDER

BOUQUETS
BOUQUETS are beautifully designed and jam-packed with seasonal fresh blooms from the farm. Perfect for any flower lover's home, as a gift, or for a business front entrance.
Bouquets start at $40.

BUCKETS
BUCKETS are a special treat for flower lovers who enjoy creating their own arrangements. Each bucket contains enough flowers to make multiple smaller bouquets or a couple statement pieces. Enjoy the flowers yourself or share your arranging talents with others. Buckets are perfect for weddings, receptions, and events where you need a lot of pretty flowers and want a DIY option.
A 2-gallon bucket filled with a mixture of focal flowers and filler is $95.

​Additional cost for custom buckets filled with varieties of your choosing.

The variety of flowers changes every week on the farm as the growing season progresses, so please inquire about what is available.
---
TO ORDER FLOWERS, GIFT CERTIFICATES, or to SCHEDULE PHOTO SESSIONS Please text/call Kate at 218-290-6630.

---
PHOTO SESSIONS AT THE FARM

Photo Sessions are done outside of You-Pick hours by appointment only.
You will have the farm all to yourself to enjoy. The farm offers a unique opportunity for photographs, with pretty backdrops for family photos, graduations, engagements and weddings. We welcome amateur photographers as well as professional photographers with their clients.

Contact Kate at 218-290-6630 to schedule an appointment.

Photo sessions: $30 per hour
(No pets, please.)

---